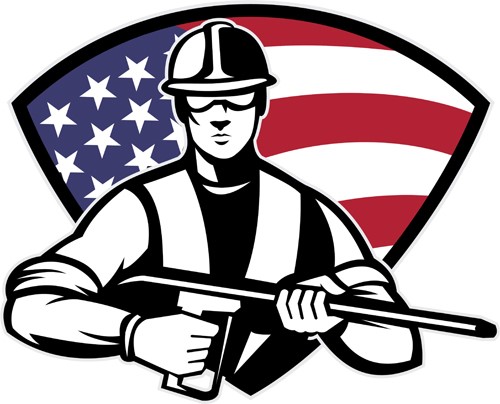 Pressure Washing Katy is the first choice for top tier pressure washing /cleaning service in Katy, Fulshear or Richmond TX. We service both residential and commercial properties, returning hard surfaces to their like new appearances and keeping them that way!
We pressure wash & clean surfaces including:
• Decks
• Windows
• Fences
• Siding
• Parking Lots
• Driveways
• Roofing
• Concrete
• Stucco
• Brick
• Asphalt
• Wood
• Stone
• And more!
Taking years of grime, mold, algae, mildew, old stains, etc right off, leaving the surface like new again, ready for paints, seals, stains or simply to stand on their own against the elements.
An experienced, professional cleaner has the knowledge and experience to choose the right detergents, the proper amount of water and pressure (along with the proper equipment) to do the job properly. Don't shorten the life of expensive materials or not get the clean that you're looking for by choosing anyone but an experienced professional. Pressure Washing Katy IS that professional!
We welcome
• Residential homes
• Apartments
• Warehouses
• Service Stations
• Commercial Buildings
• Realtors
• Property Managers
• Strip centers and more!
Contact us today and we'll show you how an expert gets it done right the first time! We're Pressure Washing Katy, your pressure washing, and cleaning experts!
Categories: Local Service
26707 Henson Falls Drive Katy, TX 77494 USA
26707 Henson Falls Drive
Katy, TX 77494 USA
7:00 am - 7:00 pm